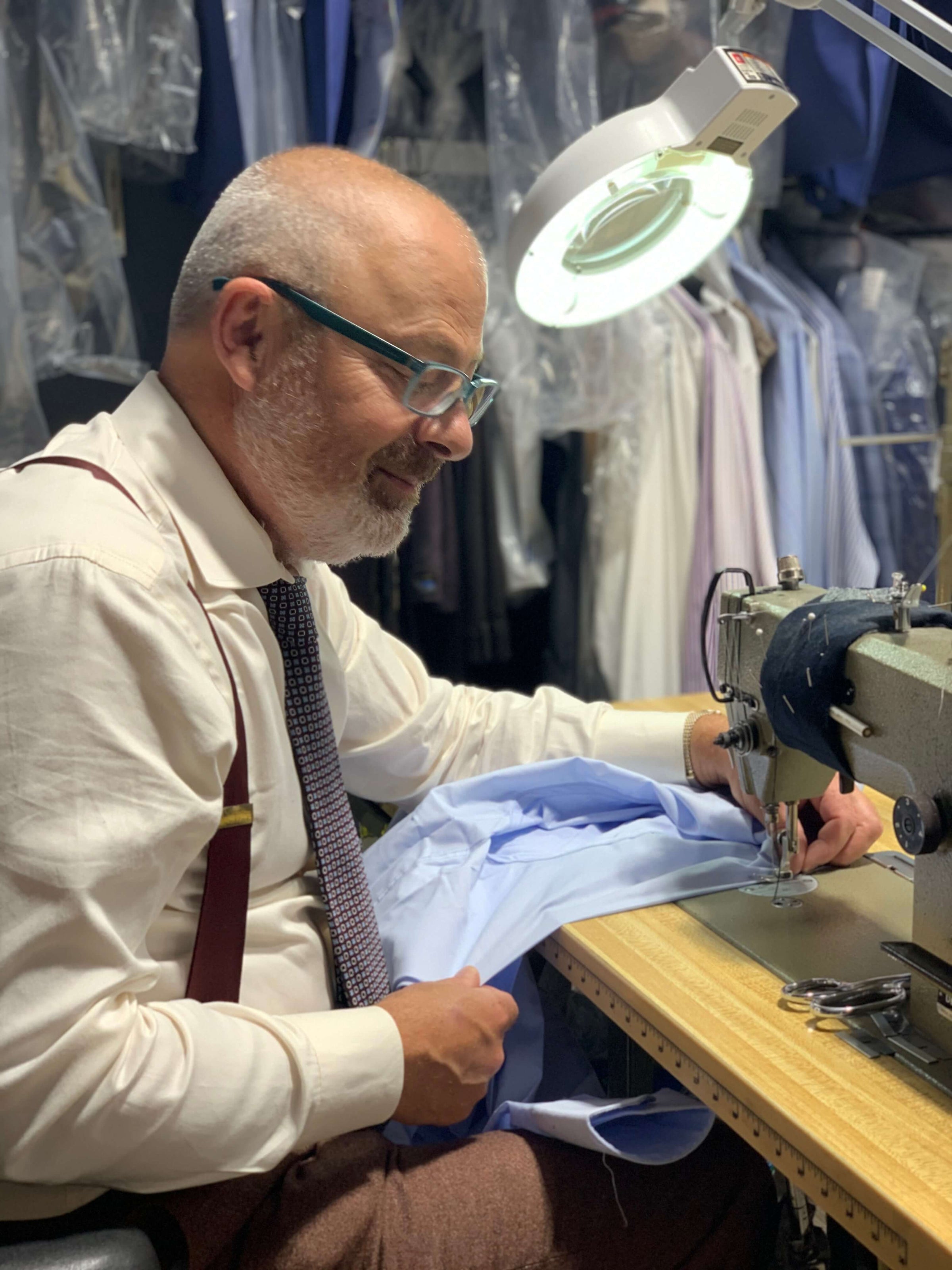 At Anatoly & Sons, we believe in the enduring power of traditional tailoring techniques, honed over generations to provide the ultimate in sartorial excellence. For nearly three decades, Anatoly & Sons has provided its patrons with the highest quality in bespoke and made-to-measure garments. From suits to trousers, waistcoats to shirts, our commitment to the finest European tailoring is evident in every stitch.
Tucked away in the bustling city of Oakland, California, our brick-and-mortar shop has earned a reputation as a beacon of classic men's fashion. Our founder, Anatoly, established his reputation through years of experience, honing his skills in both the United States and Europe.
For those who demand the perfect fit, our made-to-measure and bespoke services offer the opportunity to design your own garment, with access to the most premium fabrics in the world, including Lora Piana, Scabal, Vitale Barberis Canonico, and Holland & Sherry. Our ready-to-wear collections are carefully curated to provide both formal and casual options, with in-store tailoring available to ensure a flawless fit.
At Anatoly & Sons, we believe that style is not a luxury, but a necessity. Our commitment to providing the finest in custom clothing is unmatched, and we are proud to serve the fashion-conscious client who demands the best. Visit us at our brick and mortar location in Oakland, CA to discover the legacy of Anatoly & Sons.